Indiegogo Campaign Successfully Fulfilled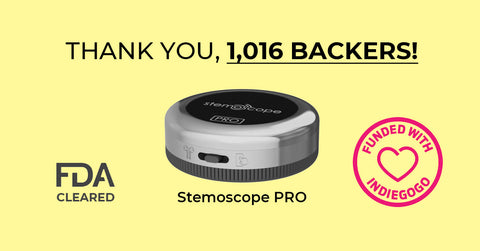 We are thrilled to announce that we have successfully shipped out Stemoscope PROs to most of our 1,016 crowdfunding backers from worldwide, most of whom are healthcare professionals! 1,223 Stemoscope PROs in total have been delivered to our backers - some backers backed 2 or 5 Stemoscope PROs, making Stemoscope PRO one of the most popular digital stethoscope models in world over night. We couldn't have done it without their support, and we are incredibly grateful for their patience and understanding throughout the entire process.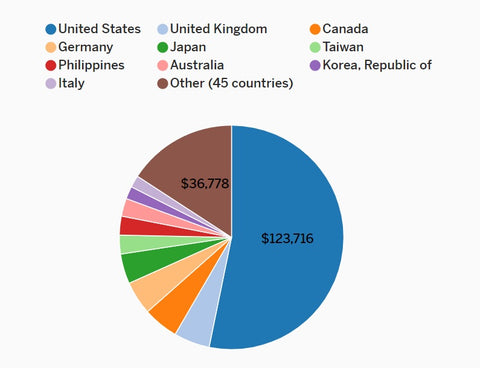 1,016 Backers (mostly healthcare professionals) from 55 countries or regions backed us on Indiegogo to make Stemoscope PRO real 
We launched our crowdfunding campaign on Indiegogo with the aim of bringing Stemoscope PRO to market and we knew that we couldn't do it alone. Stemoscope PRO is the first Bluetooth Tubeless stethoscope in the world! It provides us auscultation freedom – Stop Clipping Ears and Free Our Neck, the auscultation experience only possible in the wireless age. We needed the support of our community to bring our idea to life, and our 1,016 backers answered our call in a big way. 
1,016 backers backed $232,490 USD to bring the Stemoscope PRO idea to life during the crowdfunding campaign 
With their support, we were able to reach our funding goal and start the production process. It was a long road, with many challenges and obstacles along the way. But we persevered, and we are proud to say that we have successfully shipped out all the perks to our backers. We hope that they will enjoy using our product as much as we enjoyed creating it.
Thank you, our backer!