Stemoscope II is the second generation of the regular Stemoscope. The smart stethoscope is redesigned to provide better audio performance than the first generation. Stemoscope II smart stethoscope can detect the sounds produced by the body including heart, lungs, abdomen, arteries, veins and other organ sounds, and transmit the sounds to a smartphone or tablet running the DrStemo app for further process. The Sounds can be heard by earphones connected to the smartphone or tablet or livestreamed to another smartphone or tablet via internet. The Stemoscope II smart stethoscope is a FDA cleared electronic stethoscope mainly for home users to do general health monitoring or video telemedicine. If you are looking for a heart listening device, or a device to monitor your respiratory system, Stemoscope II smart stethoscope is ideal.

Health monitoring
Abnormal heart rhythms, respiratory sounds and heart murmurs may indicate certain health conditions. Sometimes these abnormalities are difficult to capture because these sounds that get abnormal when you feel uncomfortable returns normal when checked in a doctor's office. Capture these sounds, share with your doctor via cloud, or present to your doctor in a future visit may help the diagnose.
Learn more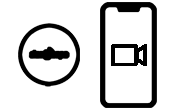 Video telemedicine
The DrStemo app provides video call functions. Stemoscope is seamless integrated with video call functions in the app. With a Stemoscope at your side, your doctor can auscultate you remotely and get objective evidence for accurate diagnosis. Use Stemoscope and the DrStemo app to make your next virtual visit more comprehensive and valuable, other than just a video chat.
Learn More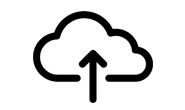 Remote patient monitoring
Auscultation of the body sounds is very valuable in understanding patient health conditions. Here are some typical health conditions where a Stemoscope II Bluetooth digital electronic stethoscope may help monitor: Heart conditions, Chronic obstructive pulmonary disease, and Asthma. Save the recorded sounds in the cloud to understand a patient's health conditions and evolutions.